Bustling India Mumbai - March 2018
Nine Rotarians from D9400 had the privilege of visiting D3141. They were Johan and Desire du Toit, Morris and Gillian McClurg, Graham and Gillian Finbow, Liz Mackintosh, Chery Reum and Carol Allais. Our gracious Team Leader was Gopal Pachisia from the Rotary Club of Mumbai Harbour, accompanied by his wife, Uma. The D3141 hosts were Gopal and Uma Pachisia, Sunil and Saroj Sirslewala, Samir and Meena Shah, Deepak and Suchita Ambardekar.
The trip to Mumbai, with an add-on to the Ellora and Adjanta caves can only be described as a ride on a magic carpet – an explosion of colours and customs. Places we visited in Mumbai included the Hanging Garden, Tower of Silence, Babulnath Temple, Prince of Wales Museum, Gateway of India, and the famous cricket stadium, Brabourne Stadium. We stayed in Aurangabad for the visit to the famous century old caves, and there we were also able to see the mini Taj Mahal, the Bibi ka Maqbara, built by Shah Jehan's son.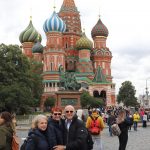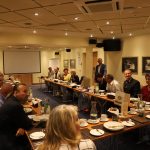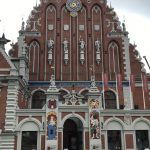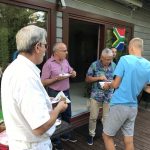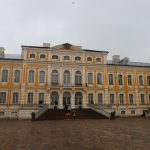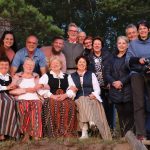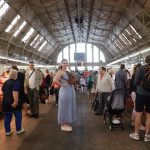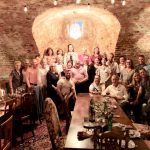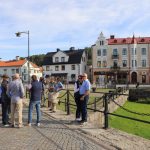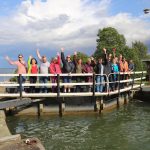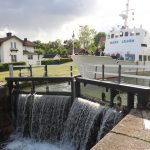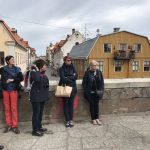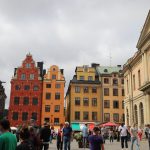 Places of Interest Visited
Mumbai
It is very difficult to pick out special moments, everything was spectacular – being hosted by Sunil and Saroj at a Holi celebration, taking part in the Holi festivities in the streets, the magnificent temple visits, and of course, the mind blowing  Ellora and Adjanta Caves.
Ellora and Ajanta are UNESCO World Heritage Sites located in the Aurangabad district of Maharashtra, India. Ellora is one of the largest rock-cut monastery-temple cave complexes in the world, featuring Hindu, Buddhist and Jain monuments, and artwork, dating from the 600–1000 CE period. It contains the largest single monolithic rock excavation in the world, the Kailash temple, a chariot shaped monument dedicated to Lord Shiva. The Kailash temple excavation also features sculptures depicting the gods, goddesses and mythologies found in Vaishnavism, Shaktism as well as relief panels summarizing the two major Hindu Epics. The Ajanta Caves are approximately 30 rock-cut Buddhist cave monuments which date from the 2nd century BCE to about 480 CE. The caves include paintings and rock-cut sculptures described as among the finest surviving examples of ancient Indian art.